Requires iOS 5 or higher
NotesEnhancer will add useful functions to Notes app, its brand new way of RichTextFormating for Notes app.
Features:
RTF,
Font size and type
and more!
Feel free to contact me, if you have question.
TO-DO:
More Functions
No options to configure.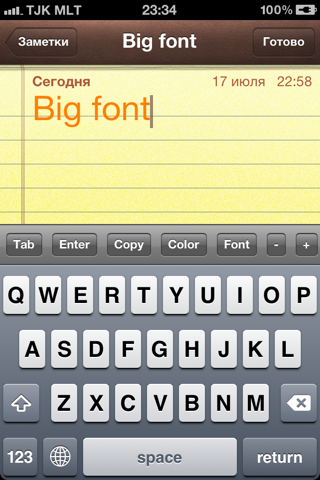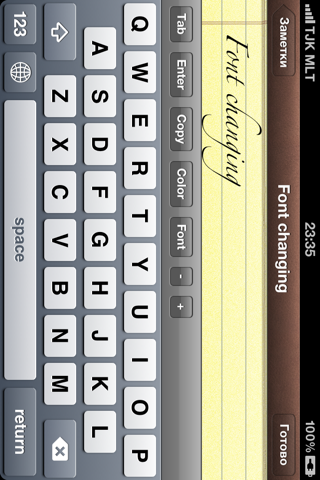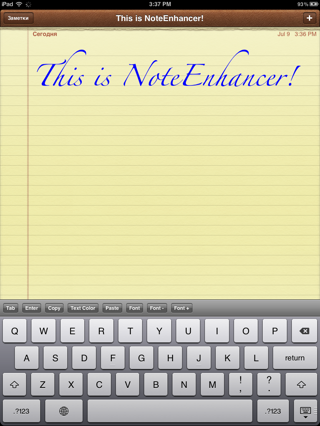 Changes:
FIXED SAVE BUG
Update is soon!
version: 1.4
Changes:
FIXED SAVE BUG
NO MORE USELESS PASTE BUTTON
Portrait SUPPORT