Requires iOS 5+ and Siri capability
Get Siri to read out the weather after your alarm is acknowledged!
After your alarm goes off Siri is launched and it reads out the detail of the weather forecast and weather conditions. The exact weather detail read out is configurable in the settings app. See the video below for details of how it works.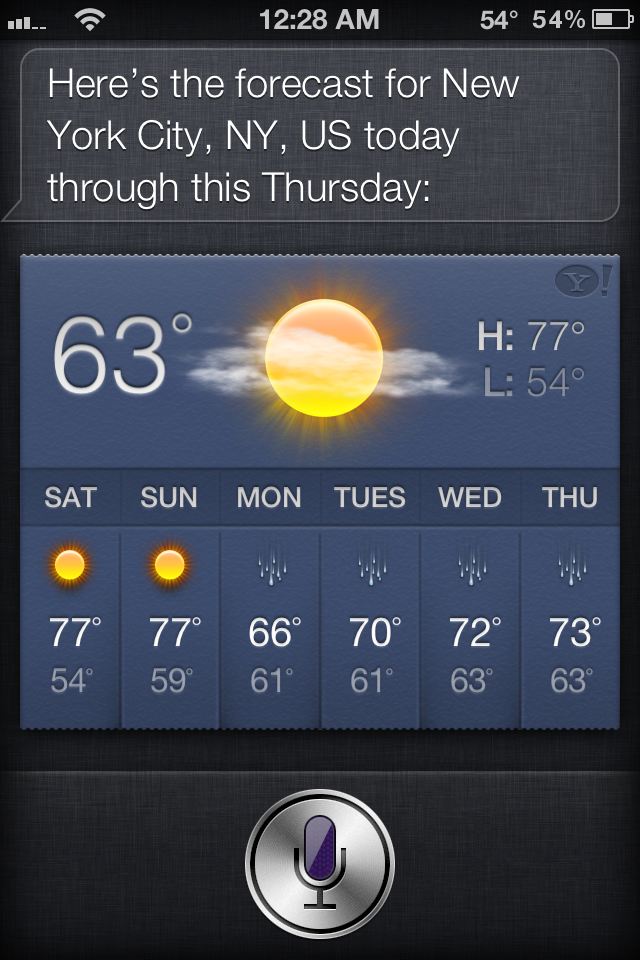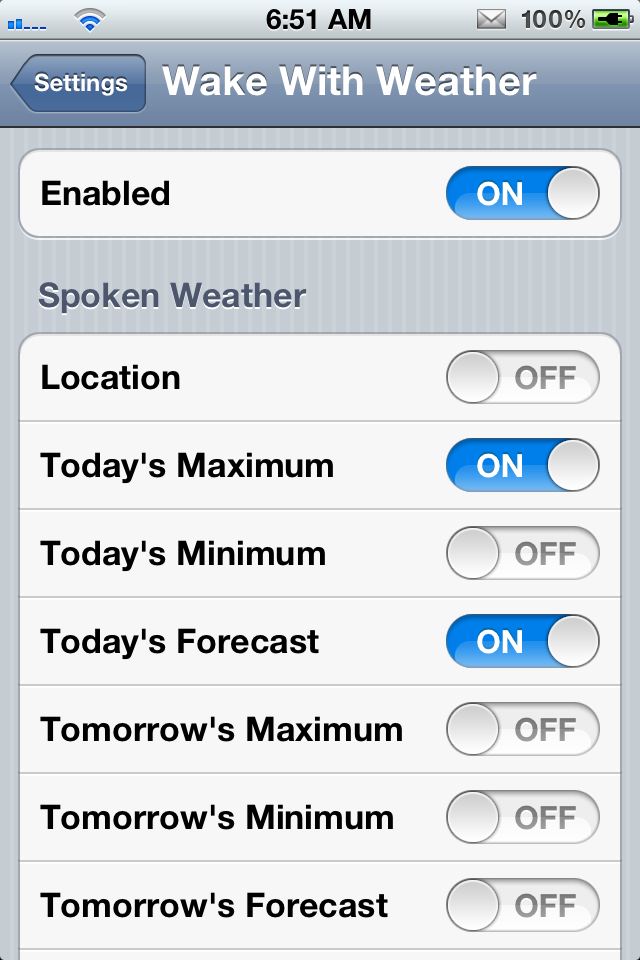 Download
LimeLinx
version: 2.0.0-1
Changes:
- Added support for multiple questions for Siri to answer when the alarm is stopped.
- Added support for reading events from the Calendar.
- Wake With Weather now speaks German – A big thanks to Marko, Alex, Marvin and Mo for translating.
- Added support for the tweak SnoozeOrStop.