SCREENSHOTS: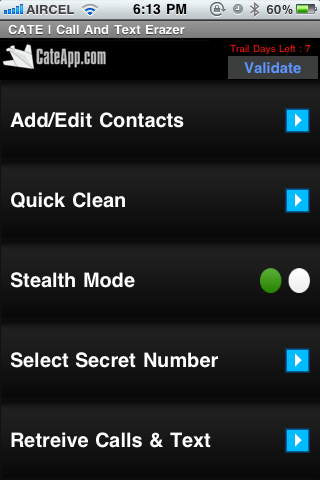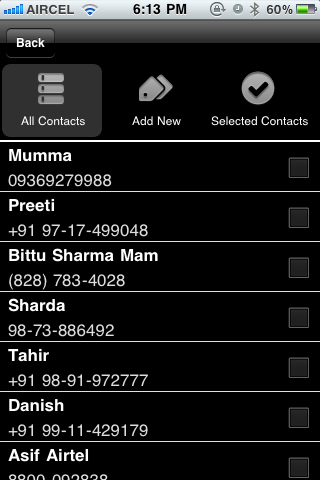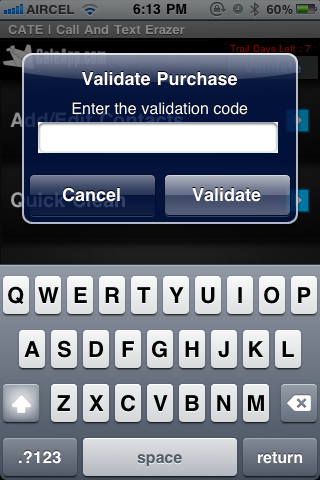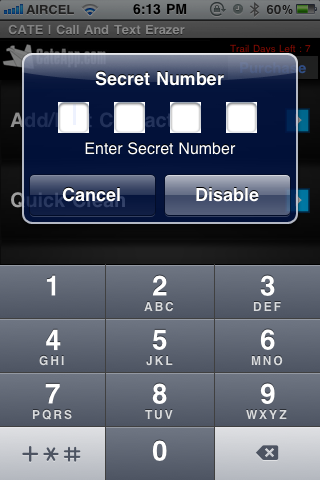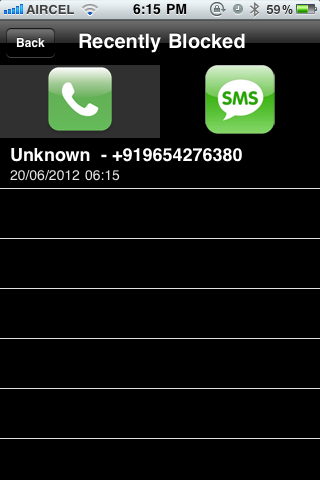 DESCRIPTION:
CATE | CALL AND TEXT ERASER
Love is blind. We keep it that way!
Be sure to restart your iPhone after installation.
With CATE you select a blacklist of contacts. When these people call or text you CATE hides their messages within its interface. These messages can then be retrieved within CATE using a secret number that YOU set.
We are in the process of adding many new features and are open to any suggestions. Contact us with any of your ideas, questions, or concerns at cateapp@gmail.com
To see all of the features that CATE provides please visit us at: www.cateapp.com
See larger Screenshots below.
VERSION:
v 1.7
Following are the changes made:
* Add contact with immediate effect.
* Better GUI changes.
* Icon of CATE is hidden.
* Closing of application from CATE..
* Minimizing application from CATE.
[NOTE] To activate this app tap on "Purchase" button then close the website that will be opened. Go back to CATE app and tap on "Validate" button, then enter a random number (ex: 123456) as validation code.
Fabius